Professional Home Repair
Repair Your Home
Over 50 years combined experience
Bonded, licensed, and insured
Competitive pricing
Quick response times
Get a Free Virtual Inspection
PLUS Get a Free Quote
Services
Choose All the Home Services You Want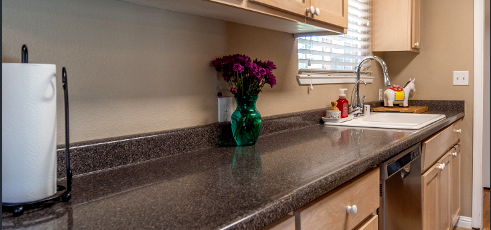 Countertop Repairs
We take care to protect your home, keep things clean, and minimize dust, while making sure the issue is repaired.
Sink Repairs
Easily repair or replace your sink, whether a small issue, or a full replacement with countertop modifications included.
Painting
Care for your home with professional painting. We include prepping and cleaning, to ensure quality.
Handyman
Tired of honey-dos? Let us handle the work, while you relax. Make your home nicer and more livable with just a phone call.
Why Choose Us
Why People are Choosing us to Make Their Home More Livable
Reviews From Previous Customers
Our customers are generally very happy with our work ethic, professionalism, kindness, and service quality. Read some reviews below.
HomeAdvisor Approved
We've passed this screening, which means we have: clean backgrounds, licensing, all filings, good ratings, and uphold their Code of Conduct.
Licensed and Insured in CA, WA, OR
We have completed & maintain all processes in order to be licensed and insured in every stay we work in.
1,420+ projects and counting
Take a look below at some recent projects, we complete more every day!
Quality Materials
Purchased directly from the manufacturer, we only use high quality materials.
No Job is Too Small
Just have a few little items that need done, but not enough time? We're happy to take care of them for you!
Ready to make your life easier?
You're only one call away from a better home.
about us
A Duo of Experts in Home Repair
We understand that your home is your sanctuary, and we treat it with the utmost respect. While every circumstance is different, we do our best to provide a quality outcome and great customer service.
From countertop installation to general home repair, we offer a wide range of services. Just call, and let us take care of the rest!
We are committed to giving our best services
"The total charge for their service was very reasonable. These gentlemen were very professional, honest, and respectful of my home. I wouldn't hesitate to recommend this company for home repairs."
"This family-owned company did a fantastic job fixing my cracked corian countertops. They sent above and beyond to make my counters looks like new and even did extra things like fix the caulking around my sink."
"Highly recommend for any sink replacement that requires cutting your countertops. In a single day, Dale removed our old corner sink and faucet, cut and polished hole for new larger undermounted sink, and installed It and new faucet. Looks amazing."
1-Click Free Quotes
Don't want to call, but want a free quote anyways?
Tell us about your home's issues, and we'll get back to you on how we can help.